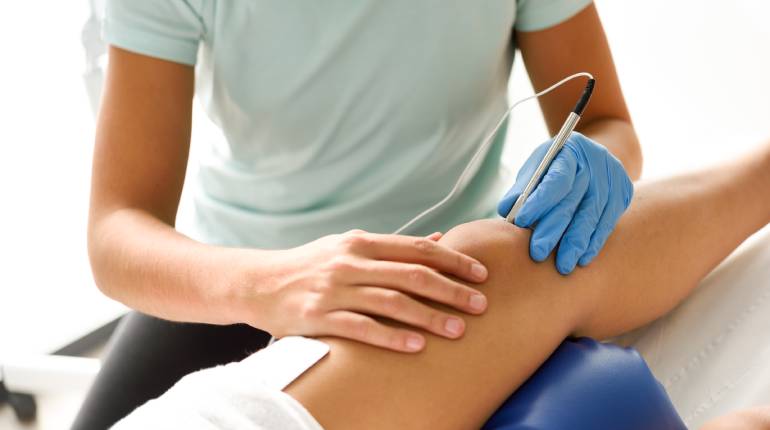 What precautions to take after knee replacement surgery?
The overall success rate of knee replacement surgery is very high. In the process, a worn-out knee joint is replaced with a prosthesis. The growing expertise, technological advancements, and imported implants have created much-needed awareness on the treatment method, and that leads to more precise attention on the post-care precautionary measures. 
Here's a list of preventive measures you need to plan according to your date of surgery or share it with someone who is about to go for it:
Better follow-ups on precautions ensure a faster recovery.
Physiotherapy
In a professional opinion, exercises are mandatory to make sure that the knee implant fits right. Some of these include dangles, leg extensions, leg raises and quad sets as per your doctor's advice. Often, CPM (Continuous passive machine) becomes necessary equipment that is suggested for at least 4 hours daily.
But, a specialists opinion on this is a must and cannot be taken for granted.
Physical activity
Our surgeon will tell you about precautions referring to physical activity. Your entire body's weight cannot be put on to your operated knee. To avoid injuries, dislocation, and dissertation of the newly implanted prosthetics, you can follow the following recommendations: 
Choose a chair with the same height as that of your knee
Avoid twisting of legs
Ensure that you don't kneel down
Avoid long standing hours
Stair climbing should be one at a time
When our surgery would be fresh, you would have to use crutches, sticks, or cranes to move and walk. As per your doctor's advice and your surgery type, you would be prescribed more precautionary measures.
Swelling and Pain
Swelling in the infected area is very common after the surgery. Your doctor will advise you on medicines to calm the pain and swell for relief. Side-effects of such drugs might cause nausea, dizziness, and constipation. Additionally, a little laydown and elevation of the leg might help.
Temperature
Post-surgery, your body's temperature would be higher than normal, and you might experience sweats, pain and chills at the incision site. In case the temperature rises above 101 degrees, you should consult your doctor as that might indicate an infected wound.
Dr Yugal Karkhur is an MBBS, MS, DNB, and MNAMS with a fellowship in Joint preservation & Adult Hip Reconstruction Surgery (Missouri Orthopaedic Institute, USA), fellowship in Joint placement surgery (Man Superspeciality Hospital, Saket, Delhi), and a fellowship in Knee and Shoulder Arthroscopy ( Sports Injury Centre Safdarjung Hospital, Delhi).